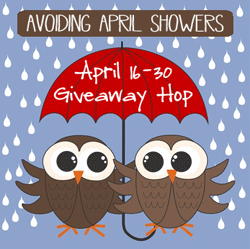 Avoiding April Showers is a Giveaway Hop being hosted by Put A Little Umbrella In Your Drink, Seeds of Life, Taking Time for Mommy and And The Little Ones Too. It runs from April 16 – 30. 
If you wish to sign up and be a part of the hop, click the button and get signed up!
If you are looking to sponsor a prize for this event, please email me and I would love to help!