If you have been following my blog for awhile, you probably know that since having Charlie, I have developed a deep love for fitted diapers.  I can't get enough of them now.  The problem I face is that it's so hard to find cute boy prints.  I don't need them for Maggie, I need them for Charlie man, but those girl prints are so adorable!  When my fitted diaper from Cheeky Cloth arrived, I was curious what it would look like.  Well, I was pleasantly surprised.  We received this adorable Dr. Seuss diaper and couldn't wait to try it out!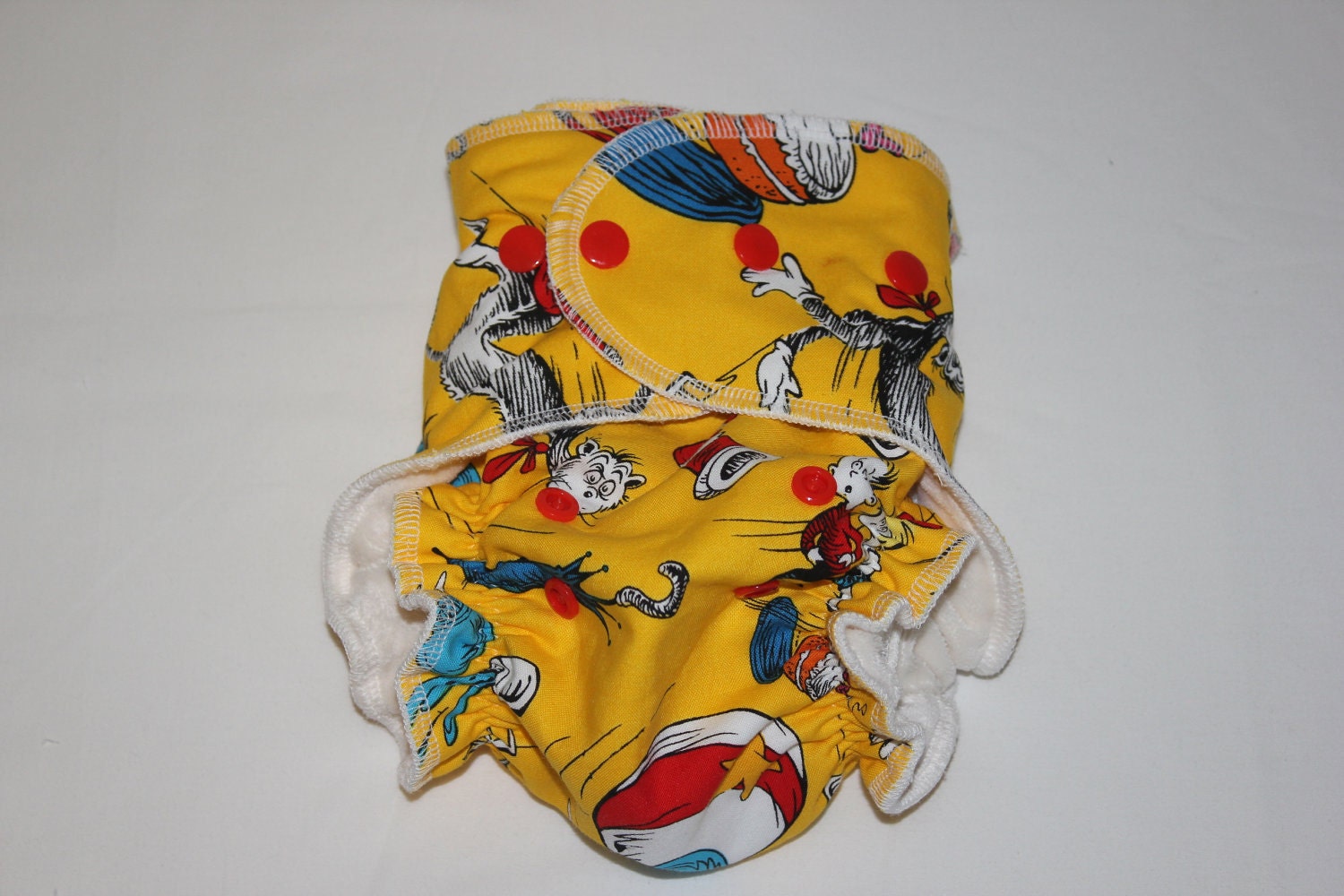 For now, all I will share is a picture, it just arrived yesterday so we haven't been able to review it just yet.  I will give you a "sneak peak" of what I think so far…..it's made of organic bamboo velour….I love bamboo so much!  My first thought was how incredibly soft it was.  
If you have never checked out Shannon's shop (doesn't she have a great name!), you should visit her on Etsy.  Her
diapers
and
cloth trainers
are so adorable I smile just looking at them on Etsy!  Plus, she offers tons of fabulous boy prints that I would love to own! 
Enter to win one now as part of Merry Fluffy Christmas!