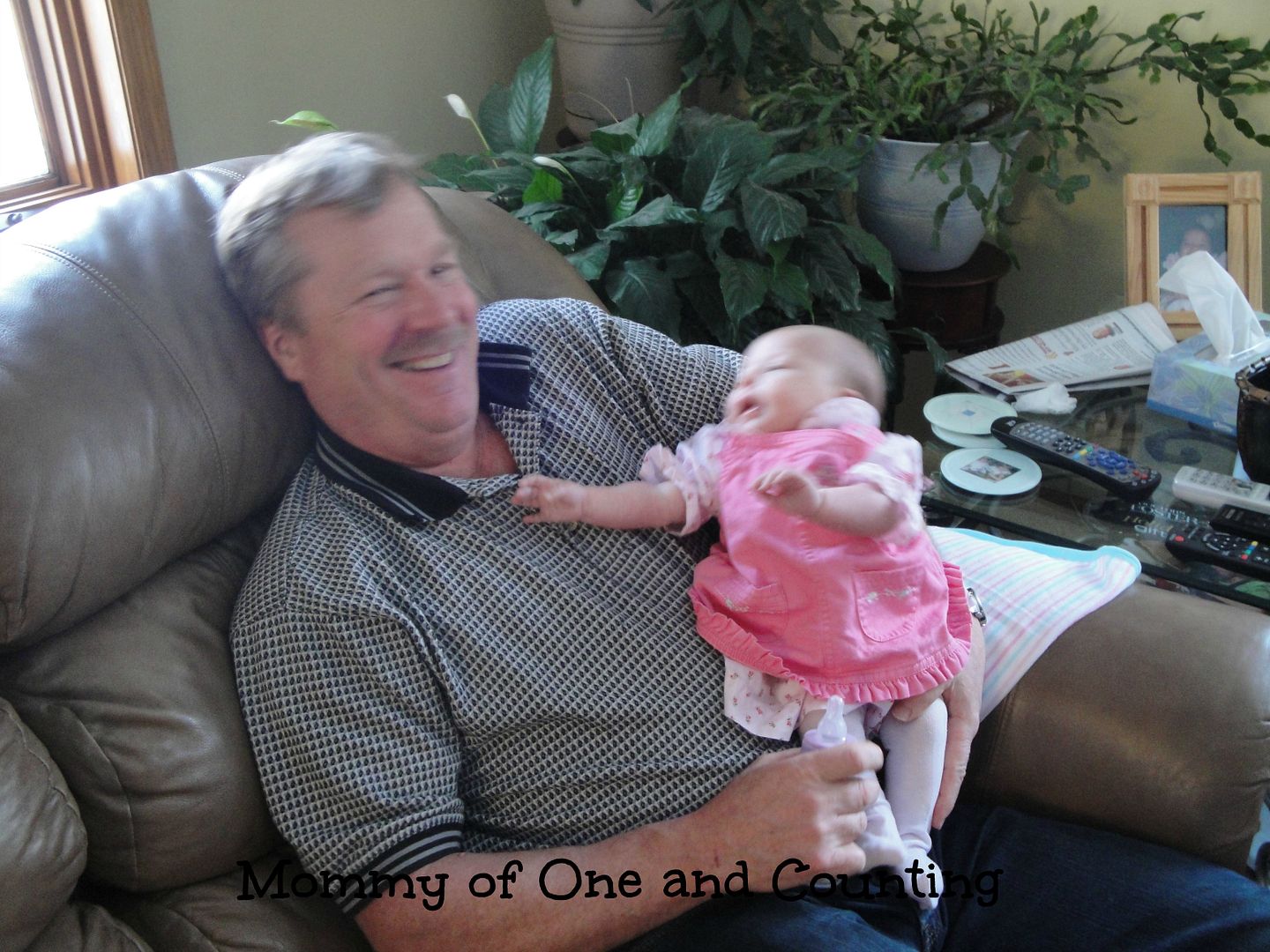 You know those shirts that say, Who needs Santa when I have Grandma?  I think Maggie really needs a Grandpa one.  He cannot say no to her.  Well, he probably could, but he never does.  It's so cute to see them.  She knows he will say yes to anything so she always asks him for treats because I might say no!  Maggie talks about Grandpa Ron all the time.  She sees a vehicle that reminds her of his truck so she asks if Grandpa is coming over, or if we are going to Grandpa's house.   She has been a bit of a Grandpa's girl from the start.
Each week, we are linking up for Tuesday's Toddler Tales.  This week we are talking about kids and grandparents.  Next weeks topic is Technology and Toddlers.
What kind of relationship do your little ones have with their grandparents?