When Maggie was a baby, she was the cleanest baby ever!  Not joking, by 9 months she was using her silverware.  By the time she turned 1, she could eat a bowl of cereal without spilling.  Now, she's 2 and is a million times more messy.  The girl can't sit still and I'm pretty sure that she spills at every single meal!  We had been using paper towels and it was irritating to see how much we were wasting.  I know I could use towels or cloth napkins or wash cloths, but then they smelled until wash day.  A few months ago, I had the chance to review some SKOY cloths from Paperless Kitchen and was hoping they would win me over.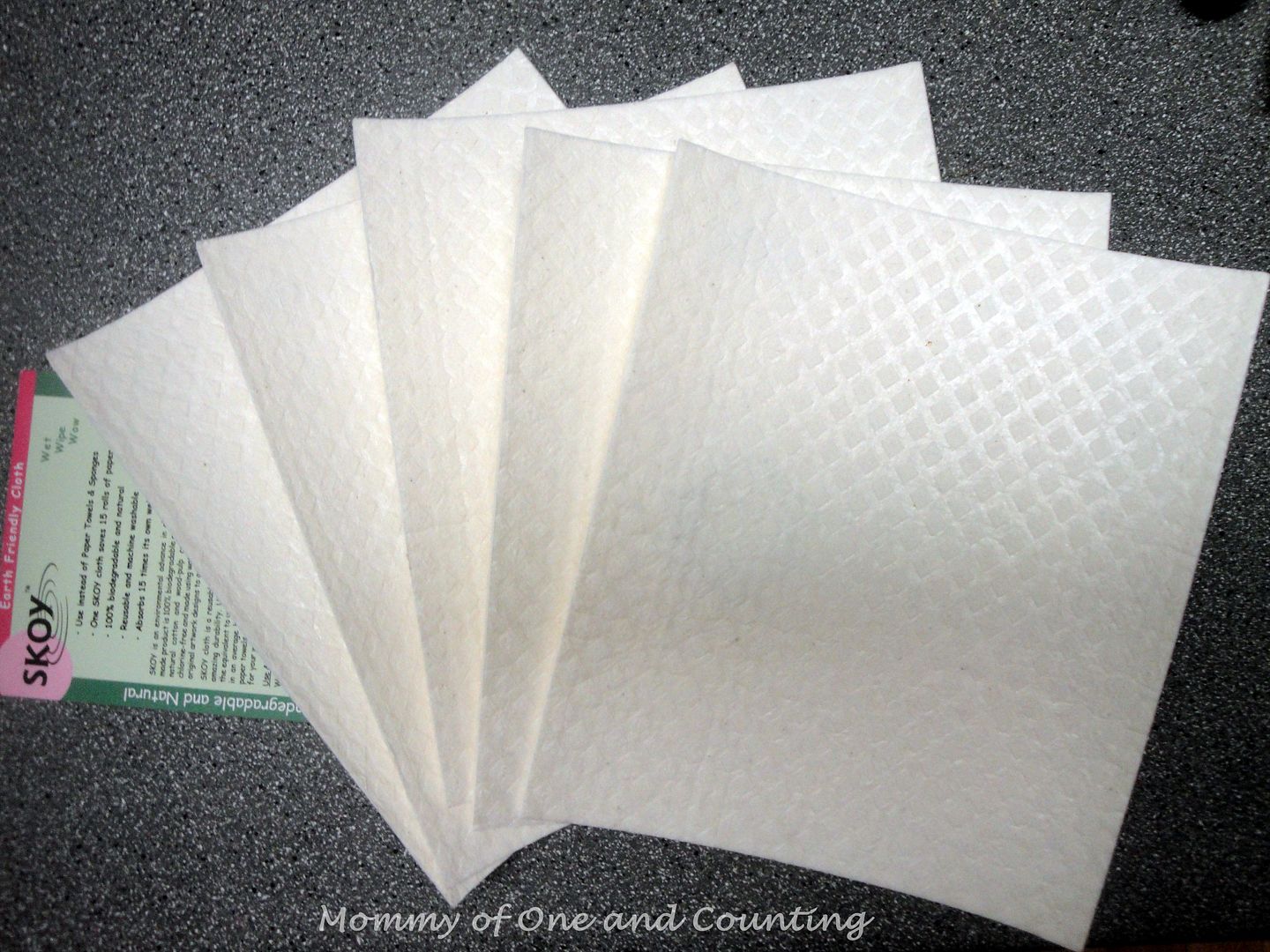 SKOY cloths are a biodegradable, absorbent and eco friendly replacement for paper towels.  They are made from cellulose from sustainable plants.  They are printed with water-based inks and free of toxins.  When they are dry, they feel like soft cardboard, but then when they are wet, they feel like a washcloth, only, they work even better. 
I was skeptical about how they would work, but I was impressed.  Just the other day, Maggie dumped out her entire bowl of cereal.  One SKOY cloth cleaned up the entire mess.  It worked even better than the towels.  Cleaning up stuck on food is easy too because of the texture of these cloths.  What makes them better than the towels I had been trying to use?  They wash clean so when I am done and don't smell while I wait for them to dry.  I prefer these over wash cloths when I have to scrub something, or even for just washing the tables and counters.  After months of daily use, our SKOY cloths are still like new, except for the staining.  That really is the only downside to using these is that they seem to stay discolored.  Not really a big deal since we use them to clean up messes and that's it.  As you can see, it actually gets larger when it is wet. 
Some fun facts that will make you want to buy these right now…
 Just one cloth is the equivalent of up to 15 rolls of paper towels.  
When it's time to throw it away, because of the plant based fibers, it is 100 percent biodegradable.  In lab tests, they decomposed completely within just 5 weeks!!!
It can clean up to 15 times its own weight
Made of natural cotton and wood-based cellulose pulp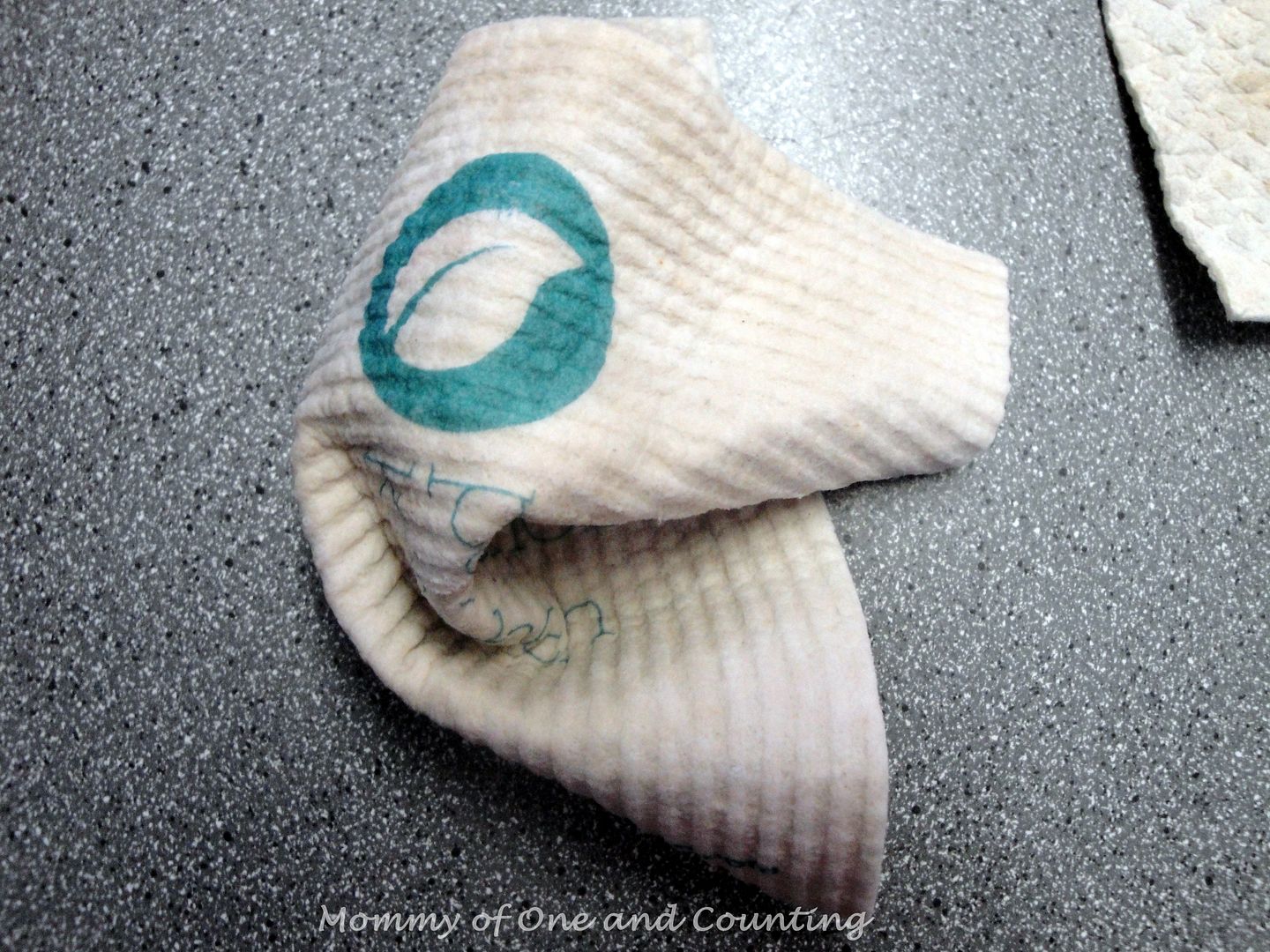 Are you sold on these guys yet?  Available in different colors to add a variety.  When you are ready to wash, either throw them in the dishwasher or into the washer and dryer.  I prefer to throw them in the washer and dryer just because if they are in the dishwasher, they are still wet when they come out.
You can purchase your own 4 pack of SKOY cloths for $8.99 from Paperless Kitchen, or pick some up on Amazon. 
Right now, win a lifetime supply of SKOY cloth. Ends May 1st, 2013. 
Visit them on their Facebook page for even more fun..