I am definitely an Irish girl, but now celebrating St. Patrick's Day takes on a new meaning to me.  If possible, I try and avoid being out on the roads at all!  This year however, we were very busy all day long.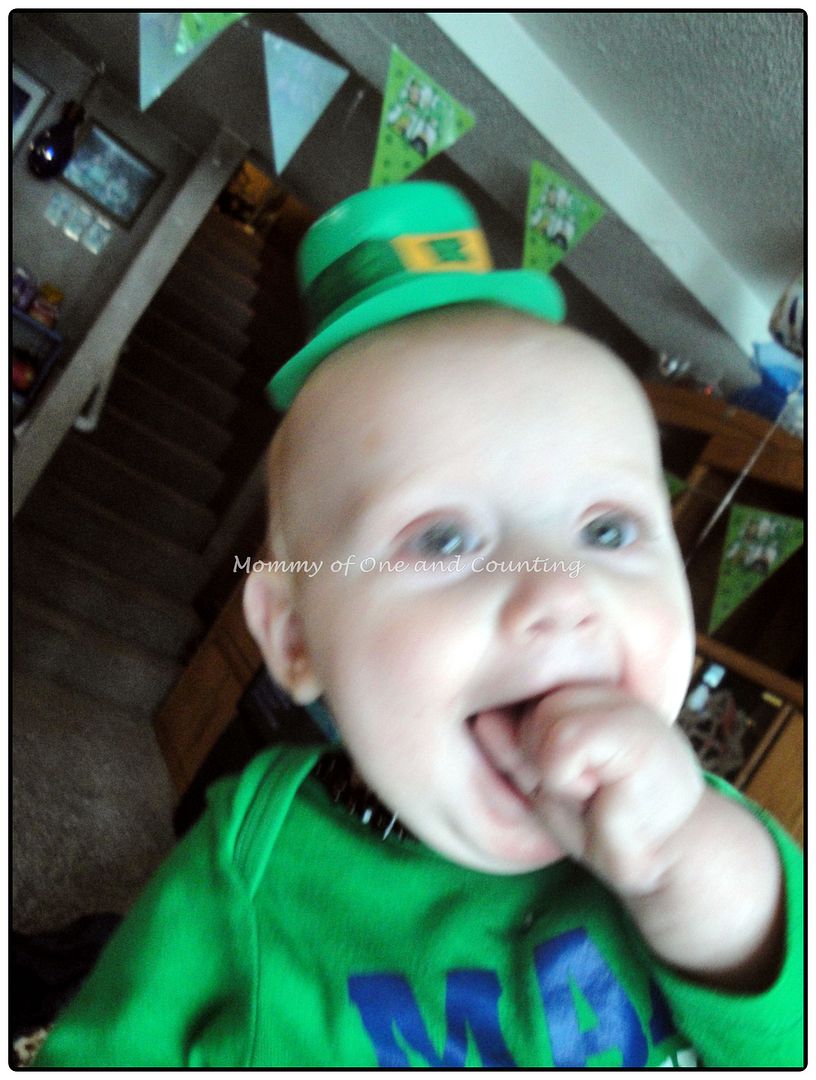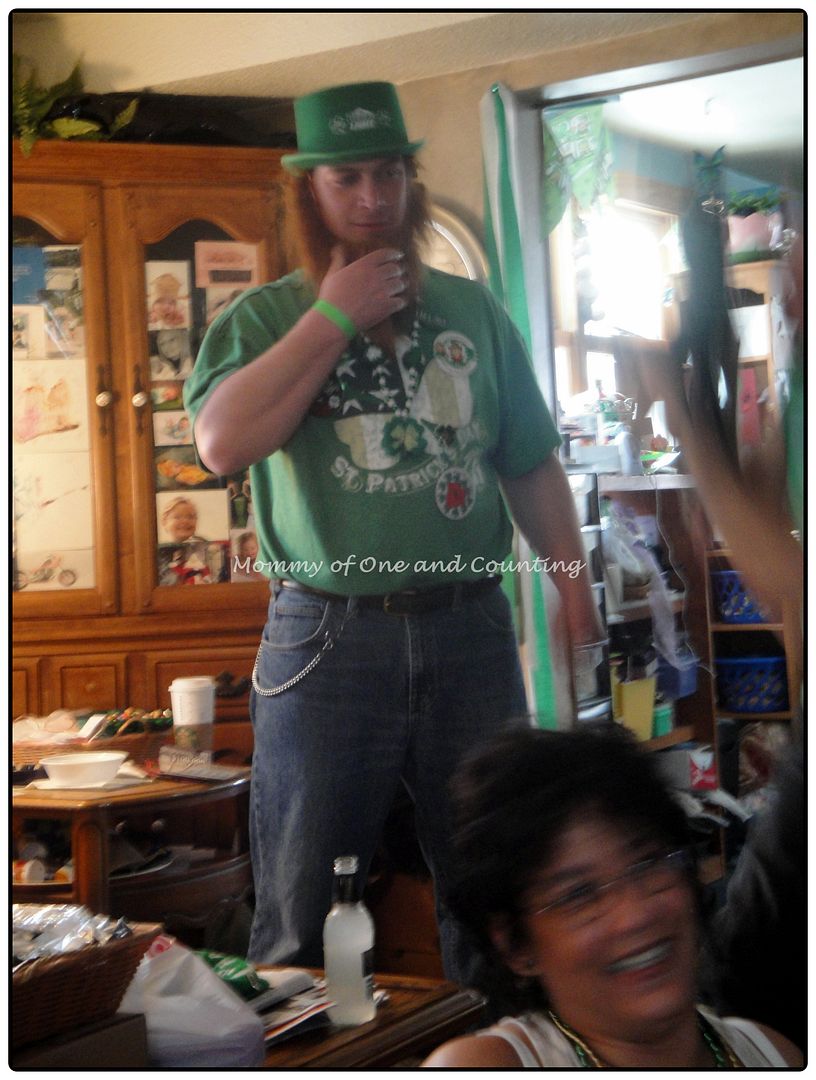 Hands off ladies – this not so really Irish guy is taken, hehe.
Earlier in the week, a few friends came over and we made a green cake to celebrate.  The girls all loved it!
On St. Patrick's Day though, we went and watched my cousin compete in his gymnastics meet.  It was lots of fun and he did really good, especially considering he had bruised his ribs two nights before the competition.  I really love the picture of Maggie.  When they were giving out the awards, after each gymnast got their medals, they would say "gymnasts salute" and they would all raise their right arm.  So, each time, Maggie would raise her arm and salute too.  It was so cute!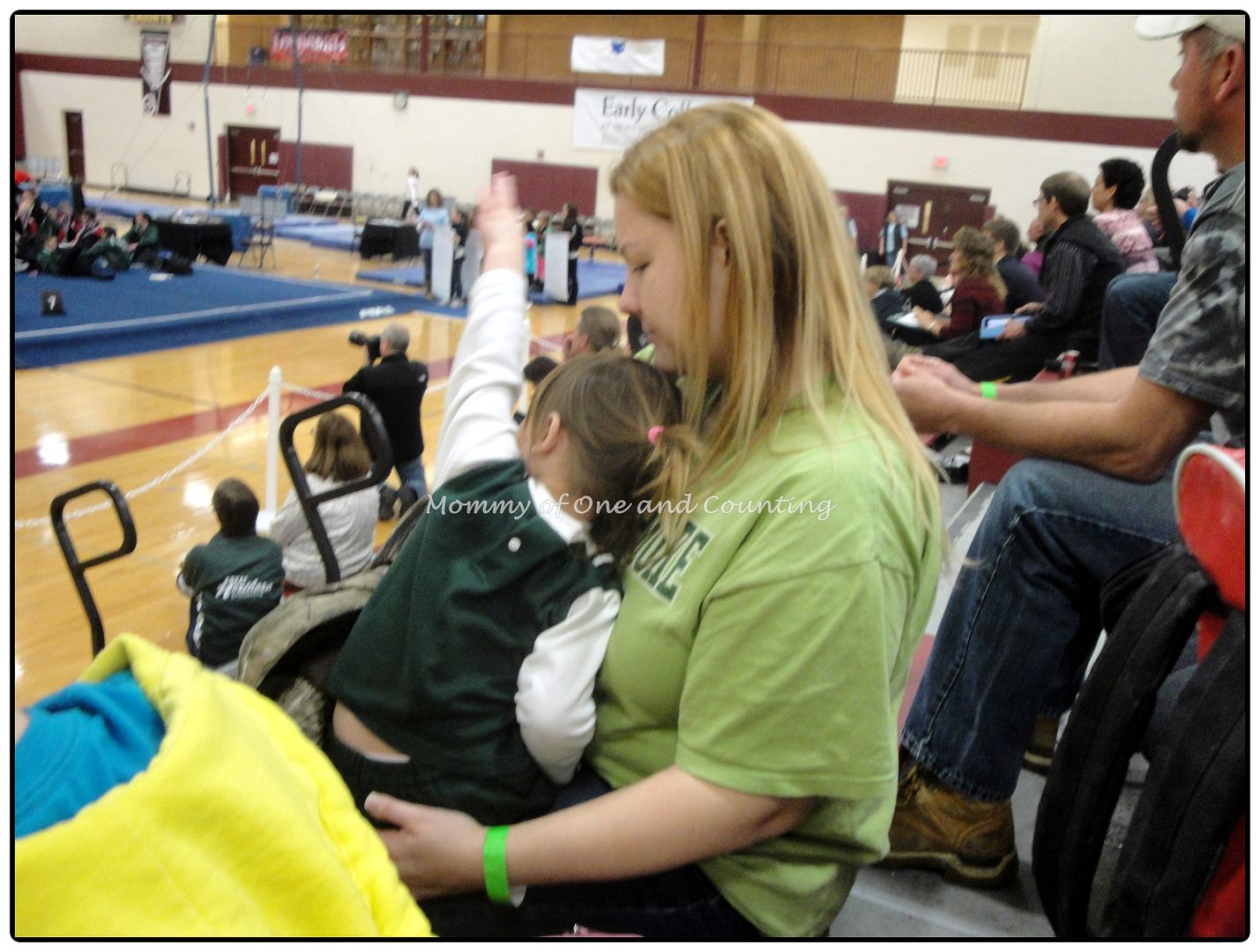 Then we went to John's mom's house for his niece's birthday party which happens to be St. Patrick's Day.  Here are a few pictures, one with the grandkids and grandma, and another with the kids and great grandma.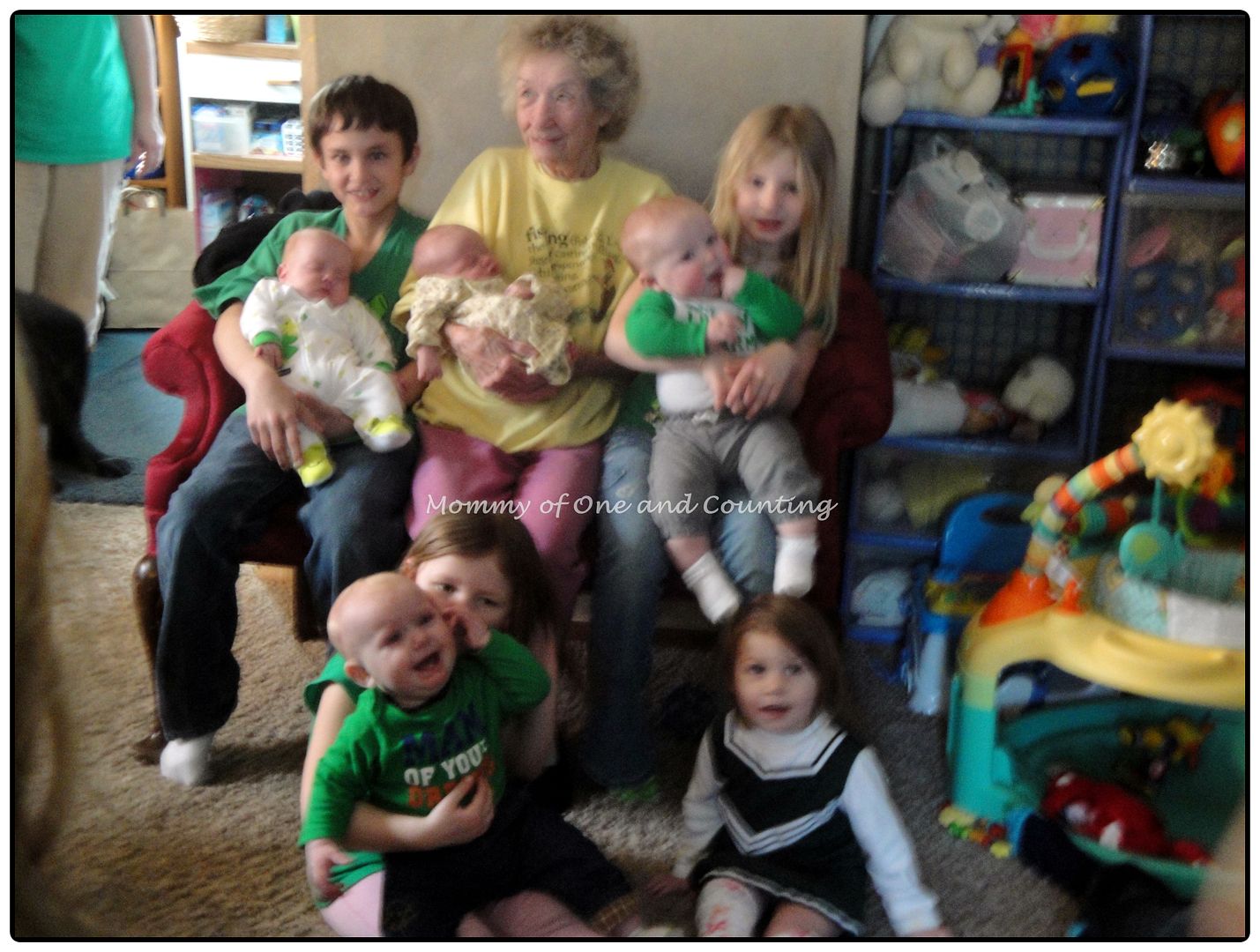 Join us each week to share your toddler tales.  This week's topic is St. Patrick's Day.  Next week is Things You Never Thought You Would Say.  
What did you do to celebrate St. Patrick's Day with your little ones?