I love being pregnant!  And I really love maternity clothes.Well, here is a company with a neat spin on maternity clothes. 
[Baby Under Manufacturing Process]
I remember early on in this pregnancy, I asked John, do I actually look pregnant or just fat?  His response….I don't know what a 3 month pregnant woman should look like.  Yeah, ummm, WRONG ANSWER!  Obviously, I looked fat, not pregnant.  Great.  This was my second pregnancy, and I remember with my first, I kept thinking, come on, look pregnant instead of just fat!  
Well, this is how Renae,  felt when she was pregnant with her first.  She wanted some hip, stylish, fun and sexy clothes to clarify to the world that she was pregnant, not fat.  And so began [bump] clothing.  But, before I tell you more about this fantastic clothing line, you have to hear Renae's amazing story of how she got here.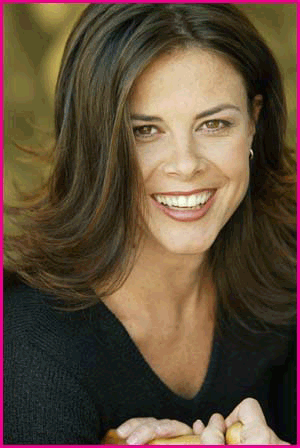 Renae is from a small, rural town in Queensland, Australia.  She loved nurturing animals back to health and discovered her maternal instincts.  In 1994, she moved to NYC to pursue a modeling and acting career, but living off of carrots and coffee just wasn't cutting it.  At this point, she had developed her own sense of style and nurtured her knack of turning junk into artsy creations.   In 2000, she moved to Los Angeles and with the help of her best friend, a few years later opened her own talent management company.
Her biological clock was ticking and Mr. Right was nowhere to be found.  Renae decided to donate her eggs to help others.  One of those couples ended up having twins!  Eventually, Renae finally met Mr. Right.  Well, soon after, she was pregnant!  She was incredibly excited about her bump – especially since a doctor had once told her she would be lucky to have kids of her own.  She loved that bump, but wasn't thrilled with the idea that she just looked fat.  She wanted to scream, "I'm not fat – bump on board!"  Disappointed to find that nothing catered to that special part of pregnancy when you don't actually look pregnant, she decided to create and wear her own maternity designs on her growing belly that reflected her personality. 
She had such a great response from people that she realized this was a great idea!  She became pregnant again within a year of her first child's birth and decided to expand her [bump] line.  She also created an after pregnancy line (I would have loved this – even carrying your newborn, somebody will inevitably ask, when are you due……)
[bump] tanks, tees and maroc's come in two sizes and are made to stretch and show off that growing [bump].  S/M for pre-pregnancy sizes 0-6 and L/XL for pre-pregnancy sizes 8-14.  You can also get yoga pants and for the daddy to be…[bump] daddy tees!   
The kiss my [bump] vee that I received is made of an extra soft and stretch shirt designed to show off that gorgeous bump.  It is made from 100% combed cotton fine jersey material.  With the 3″ side vents, it is really breathable.  This shirt is a charcoal color with sky blue printing.  And…they are made in the USA!
The first thing I will tell you is that this shirt arrived just in time.  Seriously, not a moment too soon.  You see, there was a delay in shipping, and when it shipped out, I was worried I wouldn't get it in time, and rightfully so.  I stalk the mail carrier, and we were past our due date.  We had an appointment scheduled  and when I was getting ready to leave for the appointment, I had packed up my hospital bag because I was having quite a few strong contractions.  The mail showed up just as I was getting ready to leave for the appointment, so I put the shirt on right away, certain that this was the last day of this pregnancy.
The first thing I noticed was how soft it was.  This is one of the silkiest feeling shirts I have ever worn, I loved it!  The only thing that I didn't like about it was that it wasn't quite long enough to cover my big old belly.  I was huge with this pregnancy and it stuck all out in front so finding shirts that covered my entire belly wasn't easy.  My belly played peekaboo out the bottom of the shirt all day long.
At our appointment, I had tons of comments on this shirt – everybody loved it, especially the baby under manufacturing process part.
This is a great, very breathable, comfortable shirt.  I do wish it was a bit longer, but I would love to have some more of these shirts.  Ready to check out the other fun slogans and get your own?
Have you checked out their maternity clothes yet?  Which shirt is your favorite?
*Disclosure:  I received the above mentioned product for the purpose of this review.  All opinions are 100 % my own and influenced only by my experience with the product and company.*