What I didn't realize when my daughter was born and I began breastfeeding was that none of my old bras fit anymore.  Now, I want to try every single nursing bra out there.  The newest one I had the chance to check out is the Organic Sporty Bra from Majamas.  I only had one sports bra, and was definitely looking for another one. 
The Organic Sporty Bra is, well, organic.  Made from organic cotton fabric with a recycled poly wicking lining.  The bra is designed for nursing moms, but is also a great bra for any woman out there.  I love when clothes make sense to keep wearing even after you are done nursing.  The first thing I noticed was how comfortable it is.  I am a big fan of the removable padded lining.  I just like to keep the girls from popping out, it's just not my thing.  I've owned a few sports bras in the past that make me feel like I'm suffocating but this bra really is comfortable.  Even the elastic around the bottom of it doesn't leave my skin with red gouge marks in it.  Our bra came with an adorable Majamas bag that is stylish and lightweight.  Perfect for tossing in a few things and heading out the door.  I love this bag…so does my 2 year old.  Therefore, I don't get to use it too much.  Our bra also came packaged with a tan, zippered mesh bag for washing.  Not going to lie, this thing is perfect for the kids' socks too so we don't lose quite as many.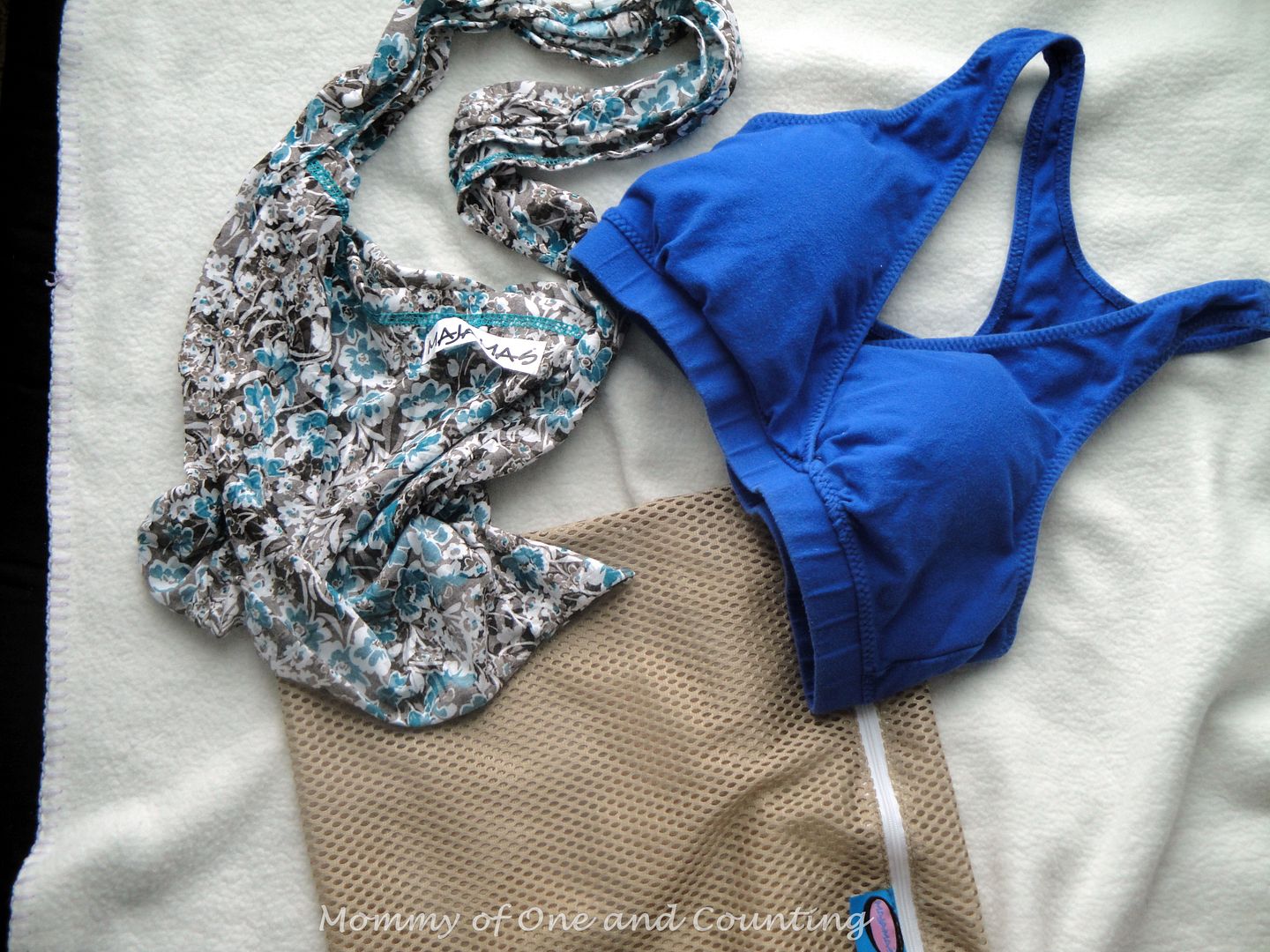 I like the recycled wicking lining of the bra to help fight moisture.  It makes it more comfortable to wear as you are working out.
This bra is easy to nurse in with pull aside cups.  Because of these cups though, I don't use this for working out all that much.  I feel like I'm still bouncing around a bit much, but as long as I'm not just running, it works great.  It is perfect for me to wear around the house, out running errands, or even to bed.  It's definitely gotten a lot of use.  And just wearing it encourages me to exercise, everybody needs that, right?  The color has held up really well after plenty of washes.  It is available in sizes Small to XXLarge.
Who are these Majamas people you are wondering?  Majamas is the original line of clothing and bras that Majamas boutique offers.  All of the clothing and fabric is 100% made in the USA.  The other clothing lines are Nixilu, a maternity line designed to be worn both during and after pregnancy.  The Eliseo line is mostly sleepwear designed for nonpregnant moms as well.  Germaine, the owner strives to be eco friendly and help reduce their carbon impact.
If you are a pregnant, or nursing mom, have had a mastectomy, or just want some comfy clothes, check out Majamas Boutique.  They also carry children's Get social with Majamas for deals, new releases and maybe some giveaways, who knows. 
Win some Majamas apparel of your own as part of Mama's Got A Brand New Babe event starting next week.