A lot of things go into choosing which cloth diapers you are going to purchase.  Style, One size v. sized, and snaps v. velcro.

There are pros and cons to both snaps and velcro.
Velcro, or hook and loop closures allow for a tighter fit and quicker diaper changes.  I found this to be especially helpful during the newborn days when you change so many diapers a day and night.  Not having to fumble with snaps in a sleep deprived state can be a bonus for any parent.  Velcro is also great for cloth diapering newbies because of the similarities to disposable diapers.  Velcro also can rub on baby's tummy sometimes. 
Laundry tabs can usually be found on velcro diapers.  Before throwing the diapers in the wash, simply hook the velcro to the laundry tab to avoid laundry chains in the wash which can ruin clothes or diapers.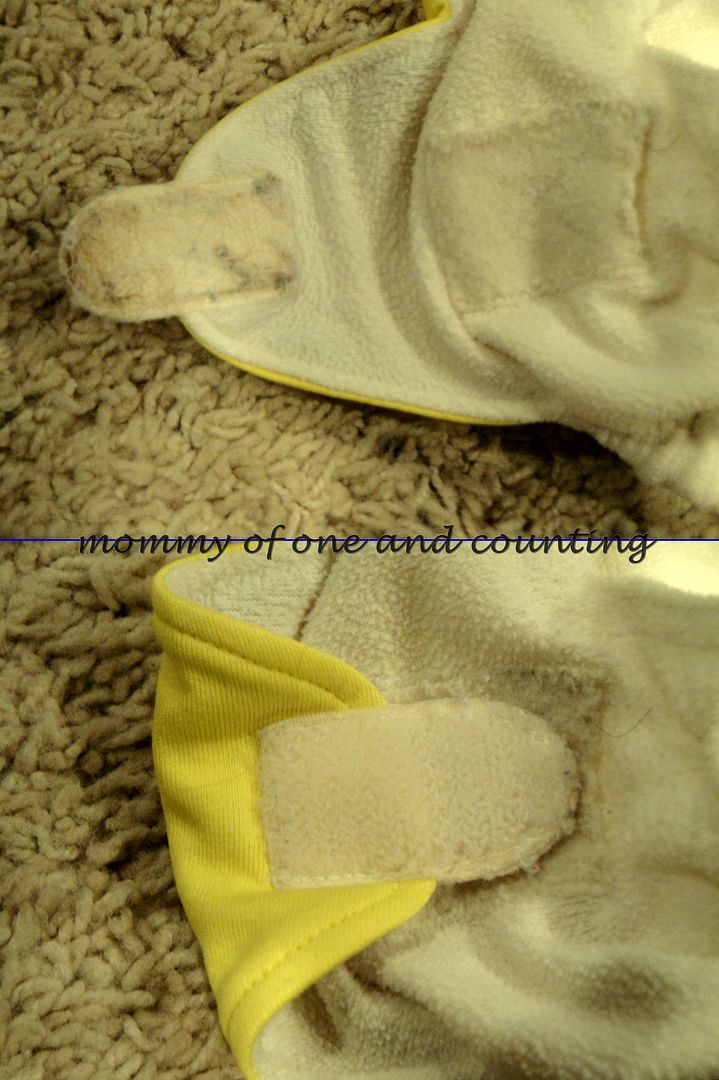 Plastic snaps are our preference.  They provide a secure fit that even toddlers can't get off.  Different brands of diapers have different snap options; one row or two rows of diapers, 1, 2, or 3 wing snaps, sometimes 4.  Crossover snaps for smaller waists are also available on many diapers.  While they do take a little longer to put on baby, they tend to last longer than velcro which can wear out with use.  Because snaps aren't quite as versatile as velcro, you may not get the same fit. 
We are definitely a snap kind of family, but we are glad that we have some velcro diapers.
Which do you prefer?  Snaps or velcro closure?