Ever since my parents died, Mother's Day has been a little tough on me because it always falls so close to when my parents died, but since having kids of my own, it has taken on a bigger meaning.
I loved waking up next to my babies yesterday and the first thing I did after I kissed them was thank them for making me a mommy.  They are so amazing and I really love being a mommy.
On Saturday, John and Maggie went over to the Wildlife Refuge to pick up some trees and plants, but they were all gone already.  But, like all events over at the Refuge, there were kids activities and this time was no different.  Maggie decorated a little pot and planted me a flower for Mother's Day.  I love it!  She was so proud of it….and wanted to unplant it right away.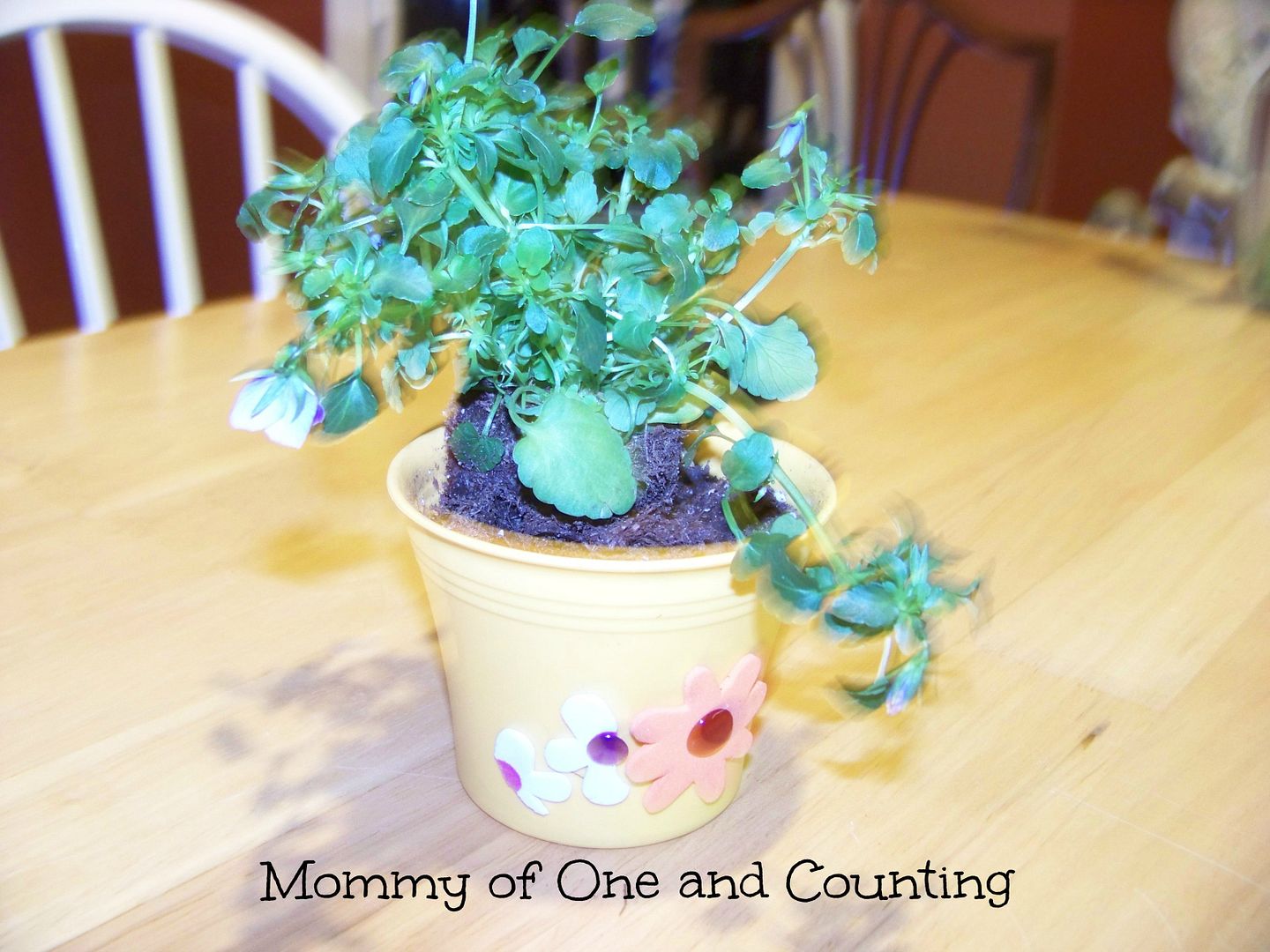 My sister sent me flowers that arrived on Thursday which was perfect because they opened up just in time for Mother's Day.  It was such a nice surprise.
Then, on Mother's Day, my entire family got together at a park to watch my Godson play lacrosse.  Then, we played bean bag toss (which, yes, I am the undefeated champion of), ate yummy food, and shared presents.  Then, we watched my Godson play another lacrosse game.  It was a nice day out, except for the crazy strong wind.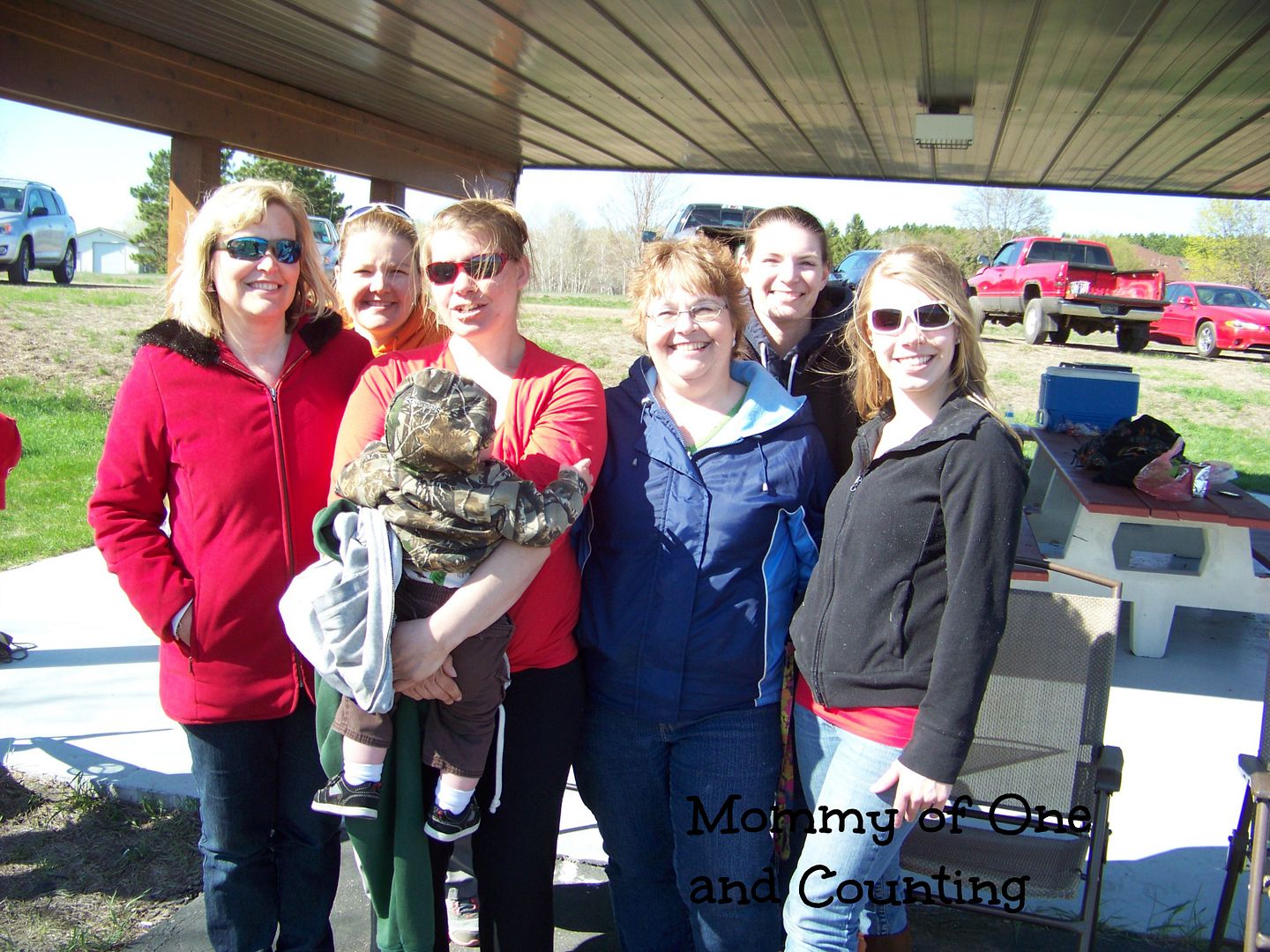 Every time, for as long as us 5 kids have been having babies, we always get Grandma Nancy a shirt or something with the kids' handprints on it.  Since there were 3 new babies this year, we couldn't wait to get her something with all 10 grandkids and 1 great grandkid on it, but she has a lot of shirts already, so we opted for an apron.  It was tricky to fit all 11 kids on there.  After all, that's 8 hands, the oldest of which is 21, and 3 sets of baby feet, the youngest being 2 months old.  Of course she loved it!  And, Grandma was super sweet and gave all of us mommy's some presents arranged in baskets.  All with stuff she found at garage sales that she knew we needed/wanted (like the electric knife we are always wishing we had when everybody gets to our house for holiday meals).  But best of all, we got to all hang out together for Mother's Day.  It doesn't get much better than that!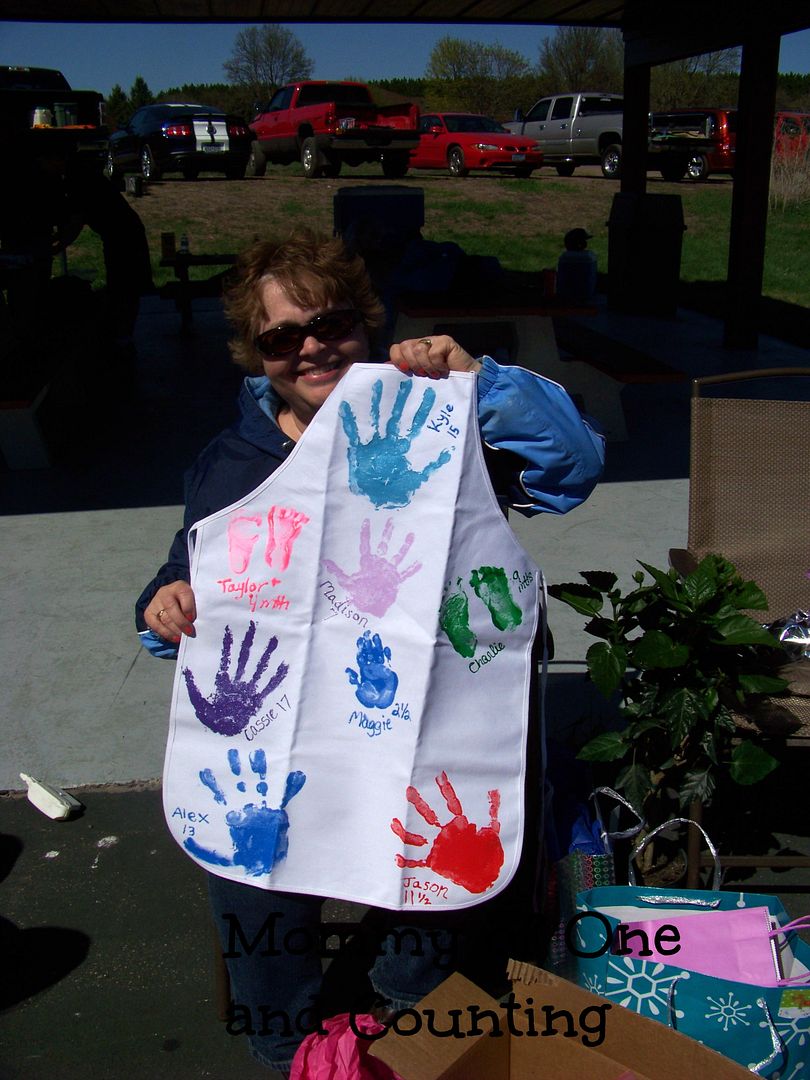 I really miss my mom and I promise, I will be sharing that story very soon.
What did you do for Mother's Day this year?  Was it your first Mother's Day?  Are you a first time mom-to-be?  Happy Mother's Day to all of you!  
Each week, we link up to bring you toddler topics for Tuesday's Toddler Tales.  This week, we are talking about Mother's Day, and next week's topic is Grandparents and Toddlers.