I am seriously starting to think that my children own way better things than I do!  Their newest cushy thing – the
Cush 'n Go Memory Foam Stroller Cushion
from Baby Bee Haven.  It's so cozy, I want to lay on it!
I love finding companies started by moms (or dads) working to create products that will make our lives easier.  For Heather, it was the See 'n Store stroller organizer with media holder.  It helped her accomplish the things she needed to do while still having her little one with her.  Over the last 4 years, Baby Bee Haven has added more products to their line.  One of those products is the Cush 'n Go Memory Foam Stroller Cushion.  
The Cush 'n Go cushion is made of high quality memory foam that conforms to baby's head, decreasing resistance and lowering the risk of flat head syndrome.  It is soft and supportive for baby's head, back and neck.  The cushions are available in boy or girl prints.  I seriously wanted to get the girl one because it's so pretty, but since this was for Charlie, I figured he wouldn't like that too much so we went with the boy.  I love how each cushion is reversible with a different design on both sides.  Ours is black on one side and has bees on the other.  Because of how the cushion conforms to baby, it is recommended by medical professionals.  It's a generous size to fit most strollers, measuring 13.4″ x 1″ x 29″.  Plus, like any good children's product, it is machine washable. 
Charlie seems to really enjoy the cushiness of this, and so does Maggie.  She likes to take it out of the stroller and lay on it. When we put it in the stroller, it is somewhat long at the bottom so it provides a little more support for their little legs. We tried it out in a few different spots.  We used it in both the front and back seats on our double stroller, as well as in our single stroller.  The Cush 'n Go fit good in all 3 spots, although it didn't fit quite as nicely in the front of the double stroller, I think because the seat back isn't as high.  
Being able to use the seat belts is important, and the cushion has plenty of different options to get the seat belts where you need them.  If your stroller has shoulder straps, simply pick from the 3 different height options to secure baby.  I love that there are different patterns on each side.  We love the bees, but white doesn't last long at our house, so we use the black minky side most of the time.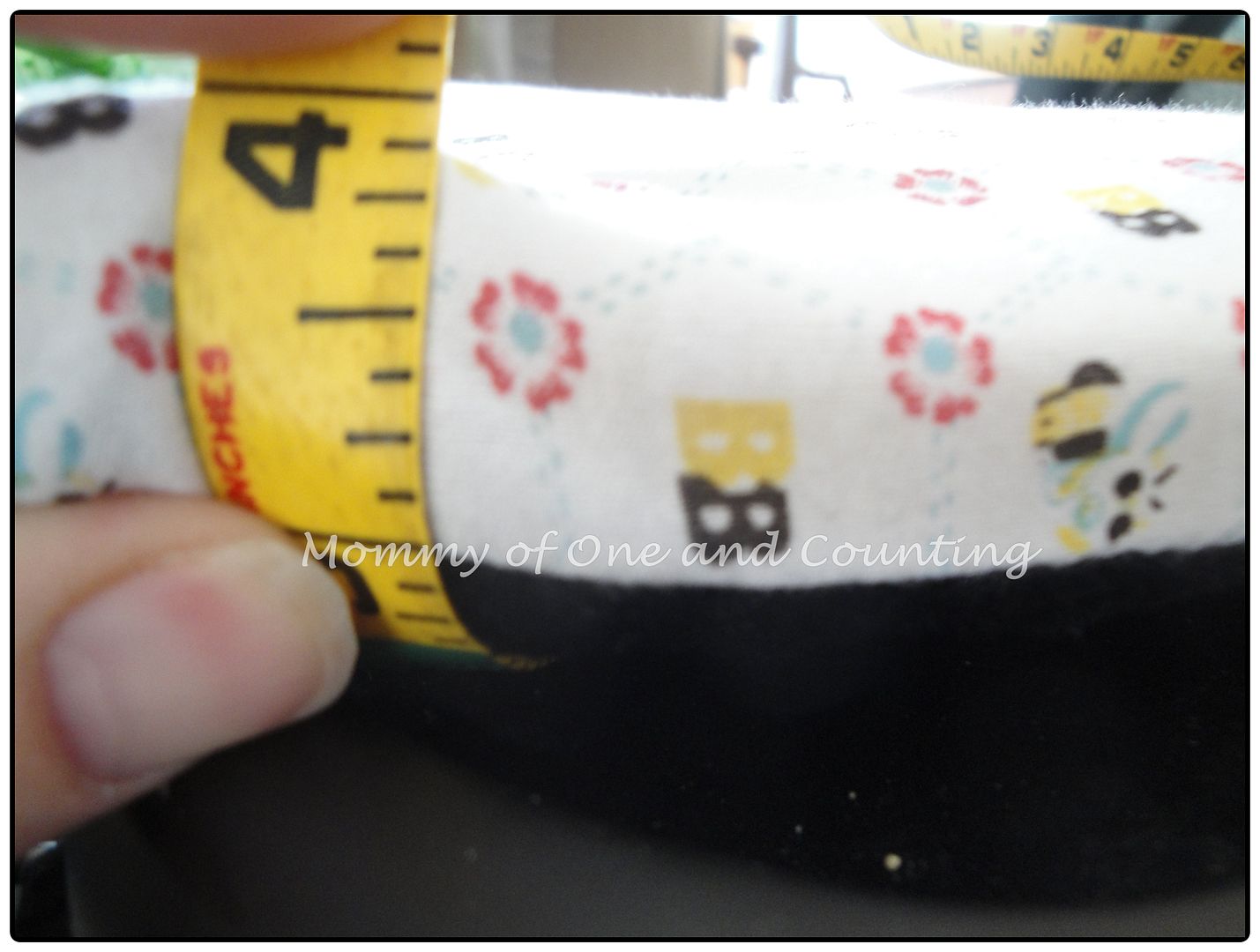 The cushion is definitely more comfortable in my opinion.  The kids haven't really told me what they think, but I assume they like it. I did notice that the bees are upside down on the cushion when it's in the seat.  If you use your stroller a lot, or even a little, the Cush 'n Go would be a great accessory and may just help keep those little ones comfy just a little bit longer.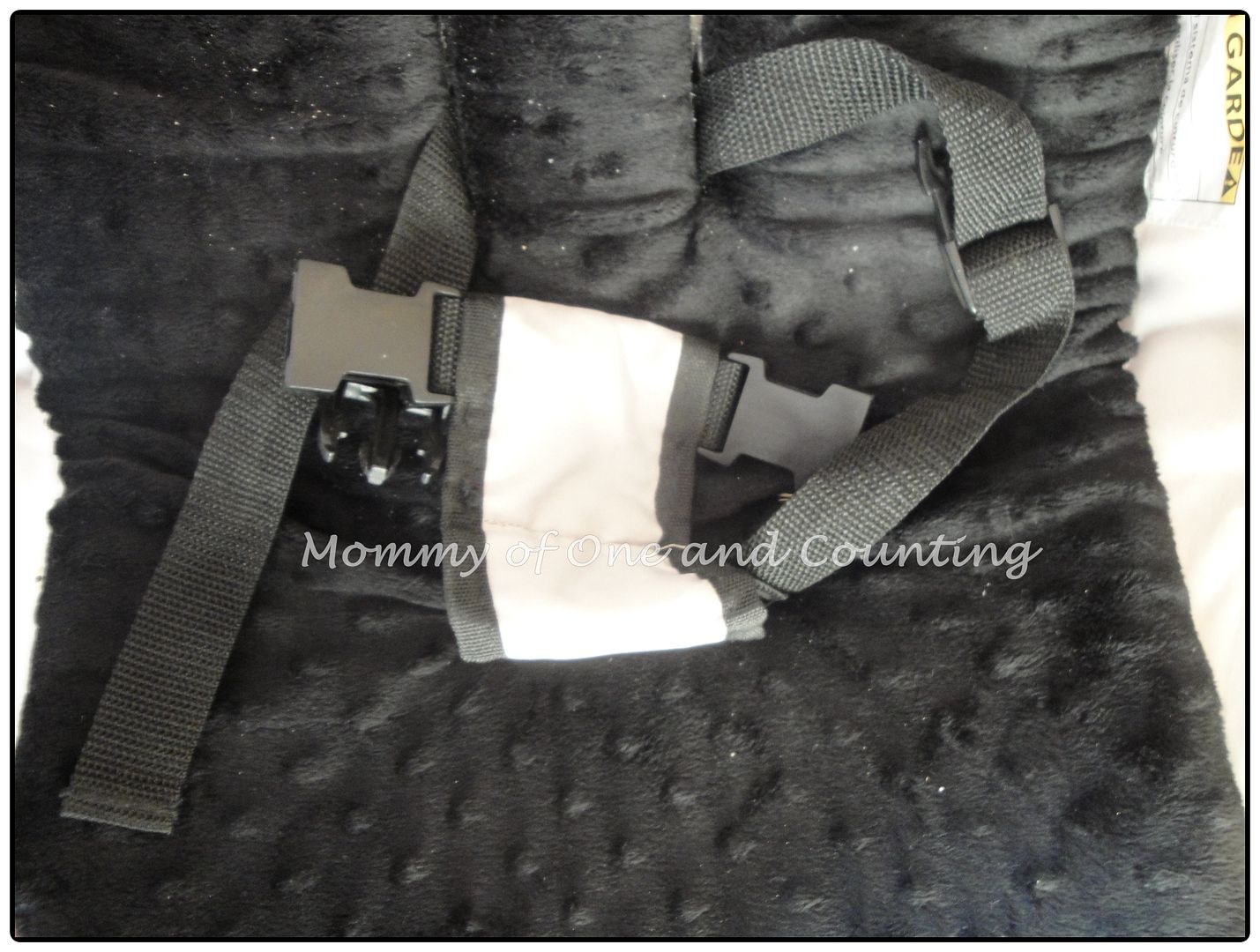 Buy it:  Purchase the Cush 'n Go for $39.99. Be sure to check out the rest of the Baby Bee Haven line of products at Amazon.com.
Win it:  Starting March 1st, enter for your chance to win any of the products in the Baby Bee Haven store! 
*Disclosure:  I received the above mentioned product for the purpose of this review.  All opinions are 100% my own and only influenced by my experience with the product and company.*